Planning Studio Award
Planning Studio Award
Planning Studio 2021 awarded by the American Planning Association New Jersey Chapter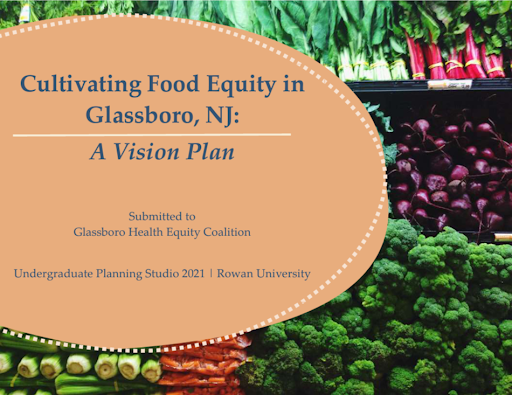 The Department of Geography, Planning, and Sustainability has once again been acknowledged by the professional planning community in New Jersey via the New Jersey American Planning Association (NJ APA) 2021 Planning Excellence Awards.  Dr. Meenar's planning studio course completed a project titled "Cultivating Food Equity in Glassboro, NJ" in 2021, and a jury of practicing planners and faculty from Rutgers convened by the NJ APA selected this project for the 2021 "Outstanding Student Project Award." The award was announced in early 2022. The plan is available from this web page:
https://www.planviz.org/planningstudio2021
The NJ APA has publicly shared the following information: 
The Rowan University students under the guidance of faculty advisory Dr. Mahbubur Meenar drafted a vision plan to promote the cultivation of food equity where roughly 22% of Glassboro residents live below the poverty level and 70% of residents have limited access to healthy and fresh food. Children, older adults, single female-headed households, and racial and ethnic minority populations living in specific pockets of the borough face food insecurity disproportionately. This project took a novel approach by addressing community food insecurity issues using a food equity lens, linking the issue with health equity and racial justice. The studio partnered with Rowan University's Community Planning + Visualization Lab to contribute to an ongoing community-based research study, sponsored by Robert Wood Johnson Foundation and New Jersey Health Initiatives.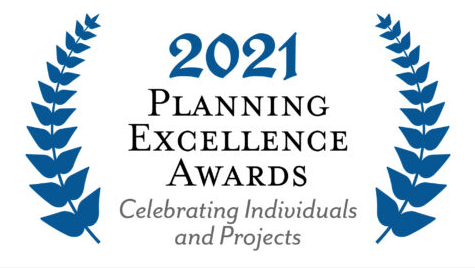 Key findings were presented in May 2021 and the plan is already on its way to implementation. The Glassboro Health Equity Coalition has decided to implement four recommended projects: (i) an advanced study to change policies related to urban agricultural practices in Glassboro; (ii) expansion of the Rowan University community garden; (iii) advancement of the Food Recovery Network program to increase food donations activities retrieved from local restaurants; and (iv) creation of a food data hub for Glassboro residents.