Dean's Open Line
Dean's Open Line
Dean's Open Line
Kenneth Lacovara, Ph.D.
Founding Dean and Professor
School of Earth and Environment
As the fall 2020 semester draws to a close, it is time to look back and take stock of what has turned out to be a year like no other for Rowan University, the School of Earth and Environment and the Department of Geography, Planning, & Sustainability.  While there have been extraordinary challenges due to the Covid-19 pandemic, it is with great pride that I commend the School's faculty and staff, who accomplished a remarkable mid-semester switch from in-person, traditional teaching to high quality, remote and online course instruction. The poise and dedication with which they responded to these conditions is a testament to the quality of our team, and I look forward to working with them for years to come. 
Despite the many challenges of the past year, the strength of our faculty and staff gives me great confidence that the School of Earth and Environment will continue to advance its core mission of conducting and communicating cutting edge research on environmental and sustainability problems and solutions, while offering an education of the highest quality to our students.  The Department of Geography, Planning, & Sustainability (GPS) plays an integral role in this mission, supporting the understanding of human behavior, cultural systems, and values as they relate to the environment and a more sustainable future.  These contributions complement the strengths of the School's other departments in Environmental Science and Geology, and reflect the discipline of Geography's historic role in bridging natural and social science research on the environment.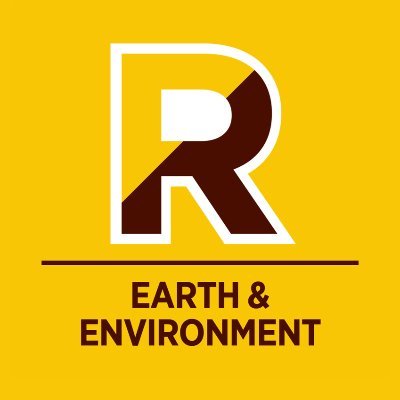 The GPS Department's unique contributions in the area of planning are poised to grow as it pursues accreditation of the undergraduate Community and Environmental Planning program, expands its offerings at the graduate level via its new Masters of Science in Urban and Regional Planning, and continues to build its presence in Food Systems Planning.  The department has also pioneered environmental education at the graduate level via its new certificate of graduate studies in Environmental Studies, and a combined accelerated degree program that links the B.A. in Environmental and Sustainability Studies with the MBA degree offered by the Rowan College of Business.  The department continues to be the center of education in Geographical Information Science at Rowan University.  These contributions offer a strong foundation upon which continued inquiry related to the environment will unfold. 
The year 2020 is the 50th anniversary of the Department of Geography, Planning, & Sustainability's founding.  As an alumnus of the department myself, I know first-hand the power of inspiring students to study the environment and the impact this knowledge can have.  I am proud of all that the department has accomplished and look forward to its continued success over the next 50 years as integral part of the School of Earth and Environment!