Camden Food Insecurity Study
Camden Food Insecurity Study
Planning Studio 2022 organized two focus groups in Camden to understand community food insecurity in partnership with Camden Invincible City
Eight graduate and undergraduate students from the Department of Geography, Planning, and Sustainability have partnered with several Camden-based nonprofits (Invincible City, Heart of Camden, Shalom Baptist Church, and Workforce and Economic Revitalization for Communities) in Spring 2022 semester to work on a semester-long class project titled "Public Perception of Food Insecurity: Camden, NJ." Under the direction of Dr. Meenar, the students applied a number of community-engaged research methods such as a community survey, a food environment scan, stakeholder interviews, and focus groups. The study was approved by the Rowan University Institutional Review Board. The students have developed a series of recommendations for Invincible City, a nonprofit organization dedicated to addressing food insecurity issues in Camden and beyond. The final public presentation done by the students is available on YouTube:
https://youtu.be/m-LKNE_vH3Q
. Please visit the project webpage (
https://www.planviz.org/studio-2022
) to check out the final report and additional content.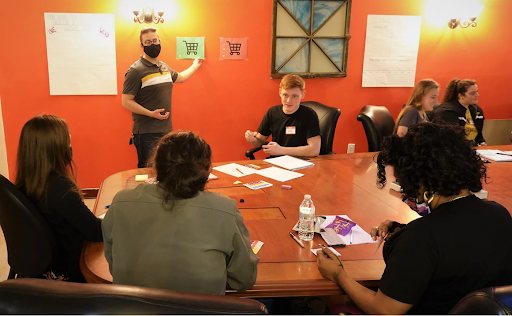 Department of Geography, Planning, and Sustainability