Gamma Theta Upsilon
Gamma Theta Upsilon
Gamma Theta Upsilon
Gamma Theta Upsilon (GTU) is an international honor society in geography. Gamma Theta Upsilon was founded in 1928 and became a national organization in 1931. Members of GTU have met academic requirements and share a background and interest in geography. GTU chapter activities support geography knowledge and awareness. For more GTU info, see
http://gammathetaupsilon.org
.
GTU's Goals
To further professional interest in Geography by affording a common organization for those interested in the field.
To strengthen student and professional training through academic experiences in addition to those of the classroom and laboratory.
To advance the status of Geography as a cultural and practical discipline for study and investigation.
To encourage student research of high quality, and to promote an outlet for publication.
To create and administer funds for furthering graduate study and/or research in the field of Geography.
To encourage members to apply geographic knowledge and skills in service to humankind.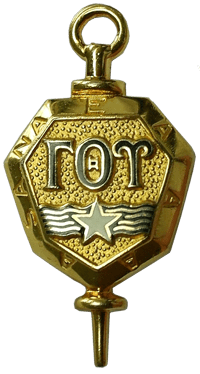 Eligibility for Membership
Completed a at least 3 college courses in Geography
Maintained a minimum 3.3 GPA in all Geography courses ‬‬‬‬
Maintained a minimum overall 3.3 GPA ‬‬‬‬‬‬‬‬‬‬‬
Benefits of GTU Membership
Membership in an academic honor society is evidence of your dedication and competency in your career field. Some employers give hiring preference to honor society members.
Members are recognized at the University Commencement (in the program and with purchase of GTU Honor Cords) and Departmental awards ceremony.
Membership provides a network where you can become better acquainted with other geography students and can meet and talk with geography faculty informally.
Members are eligible to apply for Gamma Theta Upsilon scholarships.
Members receive a handsome certificate, suitable for framing.
No further membership dues are paid to the national organization after the initiation fee of $40.
GTU Registration Process
If you meet the eligibility requirements above, please complete the GTU application form, along with the $40 initiation fee (cash or check), to Teressa Stringfield in Discovery Hall Room 218.
You may join GTU anytime after you meet the eligibility requirements. Regardless of when you join, your membership will be recognized in the Commencement program as long as you register prior to the deadline in late February (specific date TBD). The GTU Honor Cords must be purchased separately prior to Commencement.
For any additional questions, please contact Dr. Kitson, GTU faculty advisor at kitson@rowan.edu.
2022 GTU Inductees
Jimmy Brunker
Jonathan Hansel
Joanna Janowski
Griffin Lallier
Kenny Marte
Jessica Pszeniczny
Eduardo Saba