Faculty Spotlight: Judy Okun
Faculty Spotlight: Judy Okun
Faculty Spotlight: Judy Okun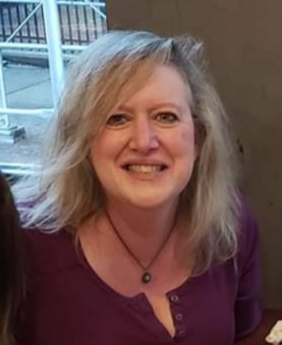 By Judy Okun, M.A. from NYU 1990 in Environmental Conservation; M.A from Villanova U. in 2011 in History
I have been fortunate to be part of the Rowan GPS Department since the Fall of 2011 and the time has truly flown by because of the wonderful colleagues and students that I have had the pleasure to work with throughout the years! As a native Brooklynite, I made my way to Southern New Jersey by way of Massachusetts and Alabama. Since 2001, South Jersey has been my home, where I raised my two wonderful daughters. 
My academic background is varied. I have Master's degrees from New York University in Environmental Conservation and from Villanova University in History. This combined background has influenced my teaching style, such that I try to think outside of the confines of the subject matter, and instead, connect information with a more interdisciplinary approach. As an instructor at Rowan, I strive to be accessible and supportive to my students. Humor, gratitude and a positive attitude guide my life and I hope these qualities motivate my students to push through adversity when the workload seems too tough. I am amazed at the work ethic and maturity of the many students I have worked with at Rowan!
I have taught a wide variety of courses at Rowan, including Earth, People and the Environment, Cultural Geography, Geography of the US and Canada, World Regional Geography, Foundations in Geographic Knowledge, History and Methods in Geographic Research, and nine amazing years of working with students in the capstone course, Senior Research Seminar in Geography. Currently, I am developing a new course, Geography of Russia and its Neighbors, which I am very excited about! I am also quite involved in leading enrichment workshops with a combined history/geography approach to teachers and older adults. Utilizing Zoom, I have expanded my reach and now teach adult groups throughout the US and Vancouver, Canada. My academic interests are in Asian geopolitics, international trade, energy resources, the ice age, and the history of exploration.
As an avid traveler, I have been to 49 states, love visiting national parks, hiking, and going on road trips throughout the US and Canada. These road trips started when I was very young and ultimately led to my interest in geography. My last trip was on the Alaska Highway and the Yukon's Dempster Highway. We were 90 miles from the Arctic Circle before we had to turn around, but I'll be back for sure! Besides travel, teaching, and learning, I love to paint and have been fortunate to have had my artwork displayed at many art venues in Southern NJ.