Community Planning & Visualization Lab
Community Planning & Visualization Lab
Updates from Community Planning + Visualization Lab – Fall 2022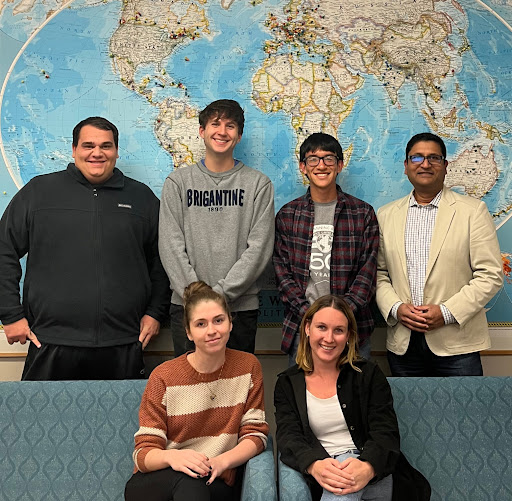 Mahbubur Meenar, Ph.D.
Director, CP+V Lab
It has been a very busy time in the Community Planning + Visualization Lab in Fall 2022. We've welcomed five new research assistants: Robert Chiaravalloti, Jonathan Hansel, Jenna Monaghan, Julia Moseley, and Ben Woodward. We have collaborated with national and international researchers. We have started two exciting new projects and completed three other projects.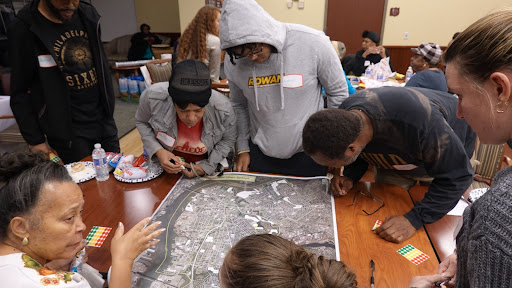 Our new study (2022-23), titled "The Project GrEEEn: Utilizing an Environmental Justice Lens and Earth Science Data to Enhance Greenspace Equity, Exposure, and Experience," is sponsored by the National Aeronautics and Space Administration (NASA). This project aims to follow participatory data collection and assessment processes to examine equity and environmental justice (EEJ) landscapes by analyzing one core issue environmental justice (EJ) and underserved urban communities face: greenspace access. In order to better understand greenspace access in EJ communities, we aim to examine three significant topics that need further research: (i) Equity—if greenspaces are equitably distributed in a community by offering easy walking access from residential parcels to nearby greenspaces in disadvantaged neighborhoods; (ii) Exposure—if users have green exposure while walking on their way to nearby greenspaces; and (iii) Experience—if users experience spatial quality and green elements (e.g., land cover, tree types) while enjoying the greenspaces. 
Additionally, we aim to explore the ways that NASA, through their data and organizational involvement, could support EJ communities in analyzing and addressing these topics. Geographically, we will focus on the state of New Jersey, and more specifically two EJ communities within the state—the City of Camden and Jersey City. The project team includes researchers from Rowan University, New Jersey City University, and North Carolina State University. Read more about this project here. 
We are working on another new study, titled "The EMoGI Project: Emotional Mapping of Green Infrastructure in Disadvantaged Urban Places," sponsored by Rowan University Catalyst grant. This project investigates people's perceptions and emotional attachments to green infrastructure (GI), focusing on disadvantaged urban neighborhoods and the experiences of residents typically underrepresented in GI research. A pilot study (2022-23) will primarily focus on the parks and open spaces in the City of Camden, NJ. We will address four research questions: (1) Do statistically significant relationships exist between emotions and GI in disadvantaged places? (2) How can we map GI-emotion relationships? Do GI-emotion relationships vary according to types of emotions and types/locations of GI? (3) Do GI-emotion relationships vary among different underrepresented groups? (4) How do GI-emotion relationships impact community mental health and well-being and how are they meaningful to public health officials, planners, and policymakers? The project team includes professors Kitson, Meenar, Spencer, and York. 
We have launched an online survey. If you live or work in Camden or visit Camden parks often, please consider taking this 10-15 min survey. We are conducting a series of focus groups in Camden and other cities. Here are some pictures from recent focus groups. More pictures are available here. Read more about this project and see more pictures from this link.
We have completed three other projects examining food and health equity in Glassboro and Camden, sponsored by Robert Wood Johnson Foundation, New Jersey Health Initiatives, Healthy Places by Design, and Illinois Public Health Institute. The final reports will be available in early January. You may read about these projects from this link.
Finally, we have published four peer-reviewed journal articles and a book chapter this year. The smart city article, based on a collaboration with American Planning Association, was the top trending IPS article for three months. The Pinelands Development Credit Program article received an Honorable Mention in the CSE Prize Competition. 
For more information on Community Planning + Visualization Lab and its projects, feel free to email the lab director Dr. Meenar (meenar@rowan.edu).