Adjunct Spotlight: Tara Bogajevski Paxton
Adjunct Spotlight: Tara Bogajevski Paxton
Adjunct Faculty Spotlight: Tara Bogajevski Paxton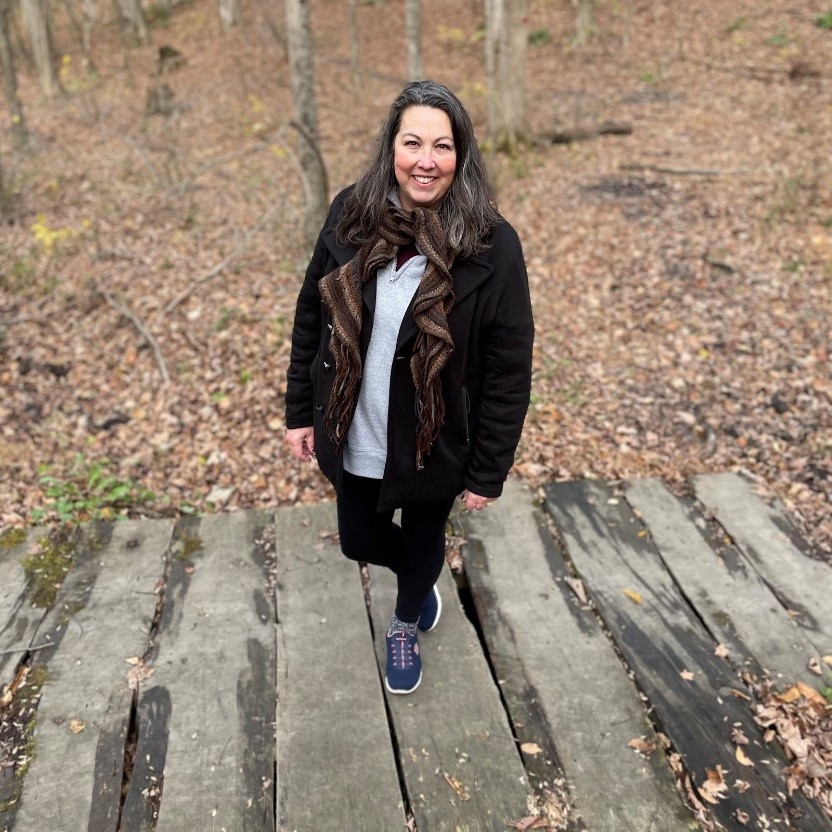 By Tara B. Paxton, MPA, PP, AICP
I am a lifelong resident of the Township of Brick and settled in the same neighborhood where I grew up with my husband, Gary of 25 years. We are blessed with two daughters, Larisa and Reanna. We have 6 chickens, three cats and a new puppy. I am the Director of Land Use, Planning and Community Development in Brick.
My career as a planner was influenced by many of my close relationships. My father, Vladimir, was a carpenter for a local construction company. The sight of blue prints and the smell of sawdust bring me back to my childhood where my father would put a hard hat on me and bring me to work. He was an immigrant from the former Yugoslavia, now Serbia, and was an architect apprentice before he moved to the United States when he was 17 years old.  I would always be his "helper" on small construction projects around the house.
My grandfather was a councilman in East Rutherford and a school custodian. He was a stereotypical New Jersey politician who was always involved in wheels and deals, who had a cigar hanging off of his lip, ready to make a bet with anyone who would take it. He influenced my love of civic engagement and service. He made me promise him a few weeks before he passed away, at a long-lived age of 92, that I would never run for political office. He said I would have a more positive influence by working for politicians. I took his advice and have been working "on the inside" for more than 28 years at local, county and state government agencies.
My love of nature and the environment grew out of the area in which I live. My friends and I would spend our days crabbing, fishing, boating, swimming in the creeks, rivers and ocean and playing in the woods in our little neighborhood.
After high school, I attend Brookdale Community College and majored in Journalism. While there, I took an Environmental Science class taught by the author of the text book, Professor Gary Lavgorna. I thought that was very cool that a professor wrote the book he was teaching from. There, I learned that you could marry the love of nature and science with skills as a writer. Little did I know at the time, that was what Planners do; write about natural resource protection.
After earning my Associates degree in Journalism, I attended Stockton College and majored in Marine Science. I was not destined to work on deep-sea research vessels because I get terribly sea sick. So, I focused my studies on coastal ecology and habitat protection. I took Coastal Processes, taught by Dr. Stewart Farrell, that required us to utilize NJ state regulations to review a development application. This one assignment resulted in the culmination of all of my interests into one; site design, environmental protection and writing.
I began my planning career as a part-time geographical information system intern at the Monmouth County Planning Department Environmental Section. My supervisor, Linda Brennen, introduced me to the practice of professional planning and has been my life-long mentor. She obtained a grant and hired me as an environmental planner. I sat for the NJ Planners exam and earned my license in 1998. I became a member of the American Institute of Certified Planners in 2000.
I later worked at the NJ Department of Environmental Protection in the Watershed Division and spent as an outreach planner and on the rule writing team. I began my involvement in the Township of Brick by serving as an Environmental Commissioner then Planning Board member while I was working at Monmouth County Planning Board and NJDEP. I was hired as the Assistant Planner in Brick in 2000 and was promoted to Director of the Division of Land Use & Planning in 2018. Michael P. Fowler was my supervisor for 18 years, friend and mentor before he retired and made way for me to become the director of the planning division.
As a local government planner, I have worked on virtually every kind of planning project you can imagine and have extensive experience in working on grant programs with the State, Federal and non-profit organizations.
As a member of the NJ Chapter of the American Planning Association and the American Institute of Certified Planners I have served as the Southern Area Representative of the NJ APA volunteered on a AICP Planning Assistance Team in Mandeville Louisiana in 2006 after the wake of Hurricane Katrina.
I earned my Master of Public Administration in 2015 and began a career as an adjunct professor at Kean University in the Public Administration Department.
I love to travel and have visited many national parks, travelled to many U.S. States, Canada, and tropical islands including Bermuda (6 times). The places of most interest include the Andes Mountains in Ecuador, the Galapagos Islands in 2017 and the Hawaiian Islands in 2021. Next up is Europe and Serbia with my family sometime in the next few years.
I am excited to work as a part-time adjunct Professor of Planning in the Department of Geography, Planning, and Sustainability at Rowan University.