GEO Club Update
GEO Club Update
GEO Club Update
This fall, Geo Club is back and better than ever with a huge amount of new and returning members! We are so glad to have so many folks interested in hanging with us this year, and we've had a great time at our meetings. Here is some of the stuff we've done so far this semester!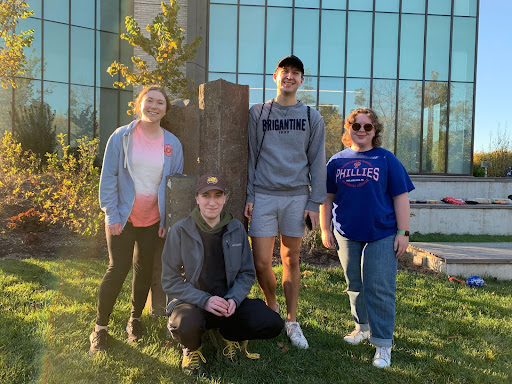 Our first trip of the season was on October 8th, when members from both Geo Club and REAL took a drive to Mullica Hill to pick pumpkins at Creamy Acres Farm. On October 15th, we hosted a carpool down to Cape May County Zoo (the first zoo trip for Geo Club!), where we met and learned about many different animal friends from around the world. Geo Club's Orienteering Party Palooza was October 21st, hosted at the Time Sweeps sculpture outside of Discovery Hall. Attendees used their orienteering skills to solve clues and navigate the landmarks around campus without a map! Winners received prizes, along with food, games, and music available for everyone. Rounding out October, we traveled to Oldman's Creek Preservation in Swedesboro for a spooky Halloween night hike on October 28th. Afterwards, Geo Club and friends set up a campfire for some s'mores and good times.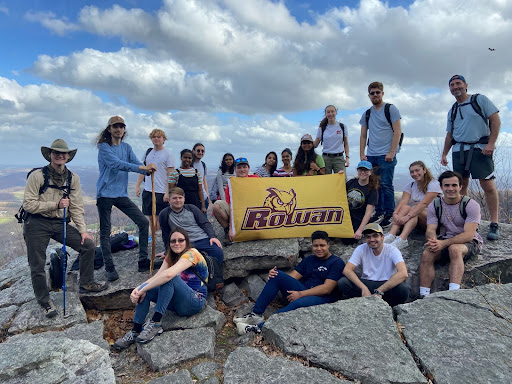 Finally, the last event Geo Club did was an 8 mile hike through Pulpit Rock/Pinnacle Loop on the Appalachian Trail in Pennsy. This hike was on November 5th, and was our last big hike of the semester. However, if you're interested in hiking with Geo Club, fear not! We have plans for one more small trail this semester, as well as tons of cool ideas for the spring, so make sure to keep an eye out for our emails and attend our meetings every other Monday if you're interested in geography. Our last three meetings of this year are 11/14, 11/28, and 12/12 (holiday party!), during which we will discuss meeting times and possible events for next semester, so I hope to see you there!
Madelyn Palmentieri
President, Rowan GEO Club