GEO Club Update
GEO Club Update
GEO Club Update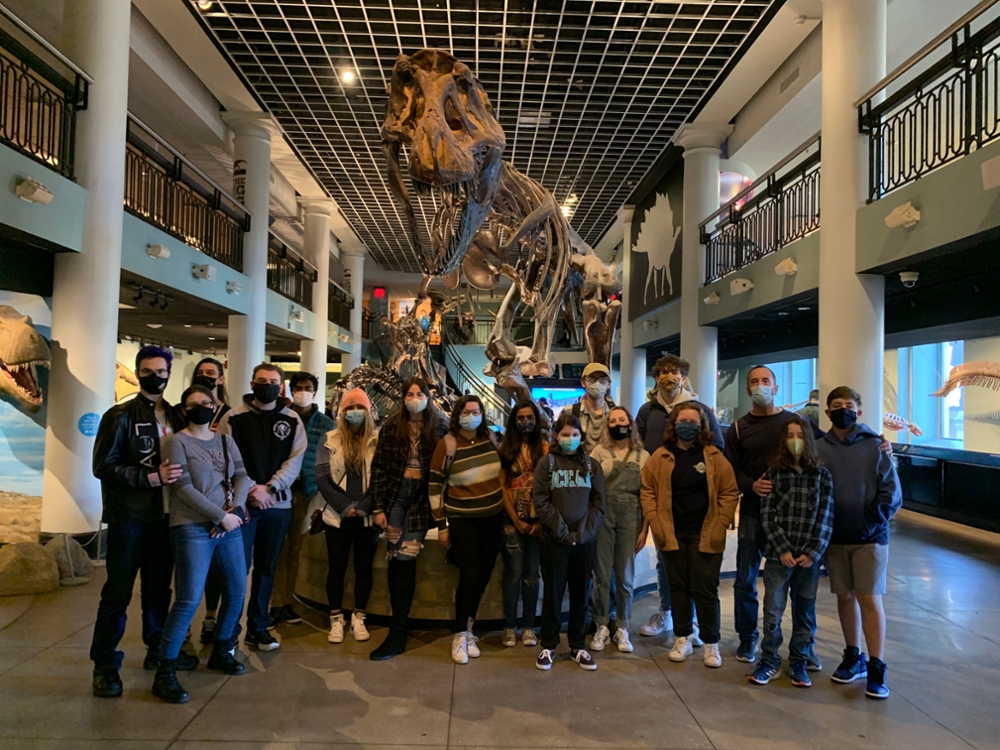 Wrapping Up An Amazing Year for the Rowan GEO Club!
After serving as an important emotional and psychological connector for our students and faculty during the two and one-half semesters of remote instruction necessitated by the Covid pandemic, the Rowan GEO Club returned stronger than ever during the 2021-22 academic year, energized by a diverse group of student leaders, tremendous faculty involvement, and unprecedented levels of interest and participation from the School of Earth & Environment student body.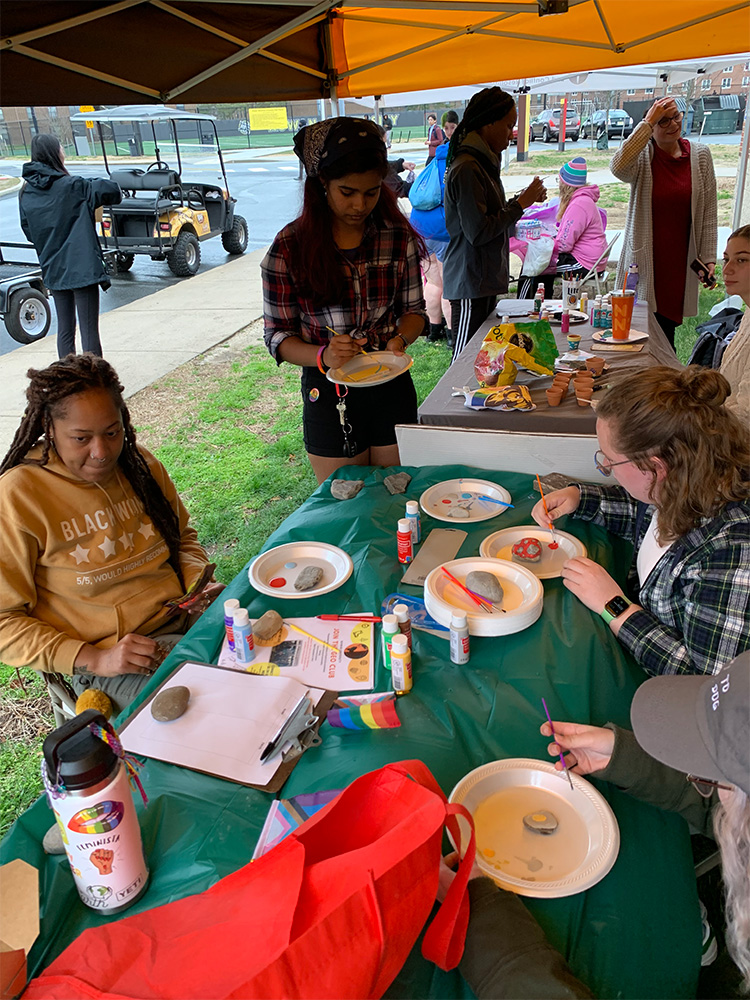 The Rowan GEO Club, formerly known as the Geography Club, was officially chartered in 2017 with a new and ambitious mission – to serve as the one overarching and inclusive student organization for the newly formed School of Earth & Environment. Strong participation from across all three departments in SEE both at the member and officer levels in 2021-22 demonstrated how successfully the Club is achieving that goal. Led by Kelsey Barker (President), Callin Stockton (Co-President), Joe Deckhut (Vice President), Aarushi Gupta (Secretary), Madelyn Palmentieri (Senator) and Nick Leusner (Treasurer), the Club was more active than ever this year, with exciting plans extending into the summer months!
GEO Club was extremely active beyond our bi-weekly meetings as well. More than a dozen extracurricular events and activities dotted the Club's calendar in 2021-22, ranging from day hikes and fossil digs to charity walks and touch football games! Notable were the events organized by former Club Vice President Kayla Bagley leading up to the holidays, when the Club hosted a variety of charity-themed activities in an effort to raise money for the Children's Hospital of Philadelphia. GEO Club also hosted a table at this spring's Pride Fest event, visited the Philadelphia Museum of Natural Sciences, and Rowan's Edelman Planetarium!Our bi-weekly meetings commonly drew in excess of 25-30 students for a variety of activities, spearheaded by faculty presentations from across SEE. Among those who joined us this year to share details and stories from their research and interests were Dr. John Hasse, Dr. Ashley York, Dr. Jen Kitson and Professor Megan Bucknum from Geography, Planning and Sustainability as well Dr. Kristyn Voegele, Dr. Aaron Barth and Dr. Zach Boles from Geology. The goal of these presentations was to inform and excite students from all of our departments with respect to the creativity of and opportunities provided by our faculty.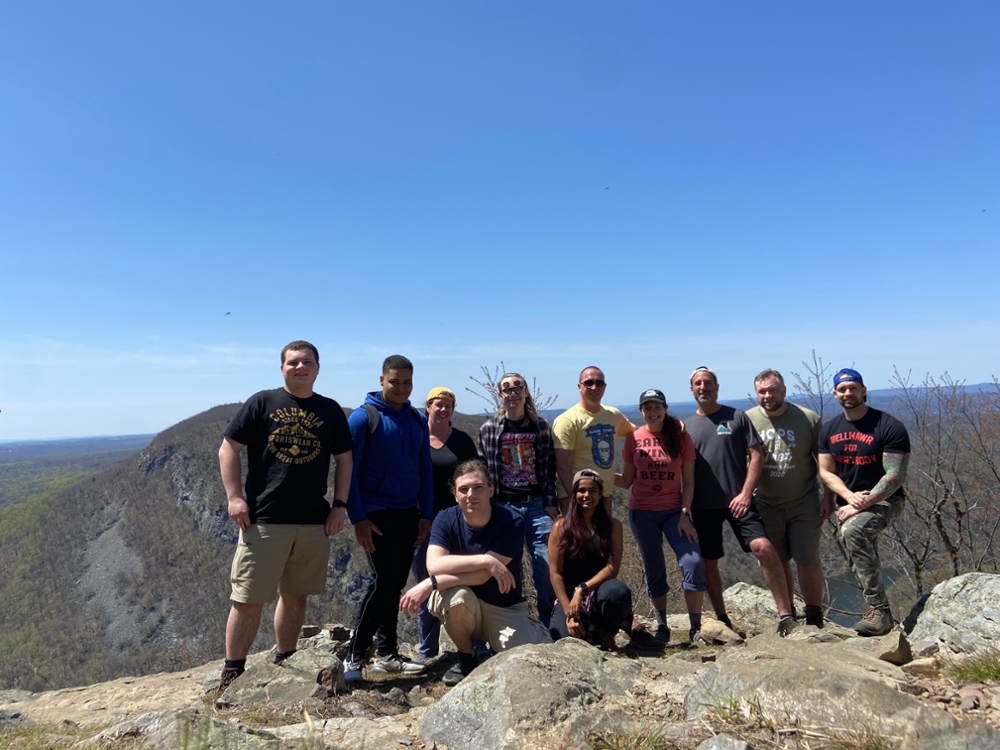 We searched for the Jersey Devil in the New Jersey Pine Barrens, climbed Mt. Tammany at the Delaware Water Gap, and made our presence felt at North Jersey's famous Sterling Mine Museum. To cap off an incredible year, the GEO Club will venture to Virginia's Shenandoah National Park in May, 2022 for its first ever overnight backpacking adventure!
Looking ahead to the 2022-23 school year, there is every reason to believe that the Rowan GEO Club will continue to provide an opportunity for students and faculty within and beyond the Department of Geography, Planning & Sustainability to connect, collaborate, and create lasting memories.
Rich Federman
Rowan GEO Club Faculty Advisor