Adjunct Spotlight: Brooke Santiago
Adjunct Spotlight: Brooke Santiago
Adjunct Faculty Spotlight: Brooke Santiago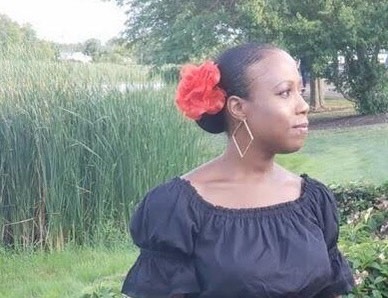 Brooke Santiago, Adjunct Professor of Geographic Information Science (GIS)
Until recently, I was a life-long resident of New Castle and Kent County Delaware. In 2022, I moved to a community in Old Bridge within Middlesex County, New Jersey. I find myself to be well-adjusted in a new environment because of my love of traveling and meeting new people. As I child growing up our family would take weekend trips to New York and New Jersey to visit with family. As a child I watched my dad working and honing his talent as a mechanical engineer. He worked most of his adult life for Delmarva Power as a manager in the auto mechanic division. In our garage he always had a project in progress. He was so skilled at his craft that he could listen to a running car and immediately identify the issues the vehicle had. I could see the determination that he had for his talent as a skilled mechanic and the lifestyle that afforded him the ability to raise my siblings and me. He unwittingly inspired me to pursue an engineering degree.
Immediately after graduating high school in 1996, I started my undergraduate studies in Computer Science and Technology at Hampton University in Virginia. While I loved the campus and people that I met at Hampton, the university was not a good fit for me to excel, and I decided to return to Delaware to pursue my higher education.  When I returned to Delaware, I changed my course of study to civil and industrial engineering at Delaware Technical and Community College. Not long after finishing my coursework, I landed my first professional role with the City of Wilmington as a Transportation Engineering Aide. As I fulfilled a variety of assignments in this role, one day a project came across my desk to manage our assets utilizing GIS (ArcView 3.x). I was  amazed at the powerful software that I was exposed to, which allowed me to create geospatial analyses.  I quickly learned that I enjoyed integrating the data into our asset management software. There was a major undertaking to upgrade and improve our paper processes and convert the data to digital form. The upgrade allowed unlimited access to the data to increase efficiency for our Traffic Operations Staff. Soon after learning GIS, my skill set expanded by integrating in my CAD skills. I became the only City employee that managed both CAD and GIS to create and analyze CAD construction plans and drawings.
I was eager to learn additional management skills, and that led me to enroll in the continued education degree program at Wilmington University in 2014. Having previously earned courses that equated to a 2-year degree, I was able to easily transfer all my courses for credit towards my bachelor's degree in organizational management. I graduated less than 2 years later as Magna Cum Laude. I did not lose any momentum by immediately pushing towards earning my master's degree. I finished in the fall of 2015 with a degree in Public Administration.  In tandem with my graduate degree studies, I volunteered to assist the Delaware K-12 GIS community (Delaware GeoEducation). Through Delaware GeoEducation I provided geo-mentoring support to teachers, administrators, and students. Such as leading workshops, GIS Day events, webinars, conference contests, and ArcGIS Online Competitions.  In 2012, I traveled to the Esri Main Campus in Redlands, California, and met Jack Dangermond and many other Esri Educational Staff.  Later in 2016 I was employed by Delaware Geographic Alliance to support geographic literacy as a Geospatial Education Manager.
My husband Jose has supported me throughout my career endeavors and higher education, all while raising 5 children together. I now have the pleasure of working in my current role as a GIS Supervisor for Monmouth County. I lead a team of five extremely talented GIS Specialists. Soon after taking this position, I attended a conference held by MAC URISA. There I met the Department Chairperson, Kevin Keenan, Ph. D. and his associates. We talked briefly and decided to continue our jovial discussions later. During this time I decided to pursue an adjunct position with Rowan University's Department of Geography Planning and Sustainability. I am teaching an introductory course "Digital Earth" where I have been fortunate to be able to continue my passion of teaching GIS and contributing to my students' academic milestones.