Spring 2022
Spring 2022
Dean's Open Line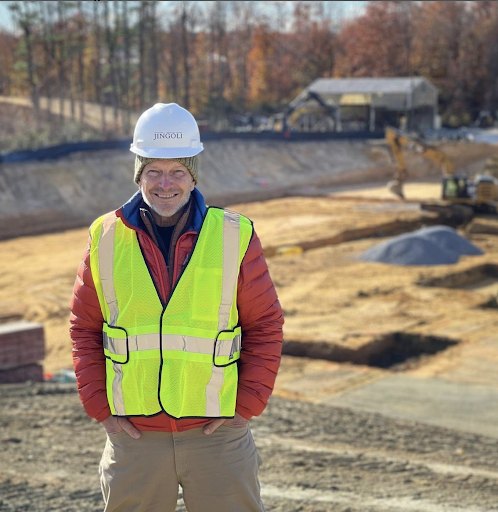 Kenneth Lacovara, Ph.D.
Founding Dean, School of Earth and Environment
Executive Director, Edelman Fossil Park
As the spring semester of 2022 draws to a close, I like to take a moment to reflect on all of the wonderful accomplishments of our students and our school.  This semester has brought with it a lot of exciting developments for both the School of Earth & Environment and Geography, Planning, & Sustainability.  First, I would like to take a moment to congratulate the School of Earth & Environment's first master's degree recipient, Devon Frances Nealer, who earned an MS in Urban and Regional Planning in May 2022.  I'm looking forward to increasing graduate offerings as well as to future graduate students who will embark on careers to help solve some of the world's most pressing issues.
We have recently completed four successful faculty searches in the School of Earth & Environment, and are currently onboarding a new crop of professors.  This will allow us to grow our student body as well as provide new opportunities for graduate research.  
Looking forward, 2023 will be a very exciting year for our students and faculty, as we open the Jean and Ric Edelman Fossil Park Museum of Rowan University, as well as many other new programs.  One particularly exciting initiative, that involves GPS, is Rowan Catalysts for Sustainability. In this program we seek to hire ten scholars, across each college and school of the main campus, focused on the biodiversity crisis and/or the climate crisis. In doing so, we will help unite the campus community around these important topics and help drive research and innovations to contribute to the array of solutions that we so desperately need.
Programs like those in Geography, Planning, & Sustainability have never been more important.  As humanity seeks solutions to the biodiversity and climate crises, these fields of study will become ever more important and our graduates will be ever more sought after.  Rowan University is quickly developing a reputation as a leader in sustainability, and the School of Earth & Environment and GPS will continue to lead the way.