Dean's Open Line
Dean's Open Line
Dean's Open Line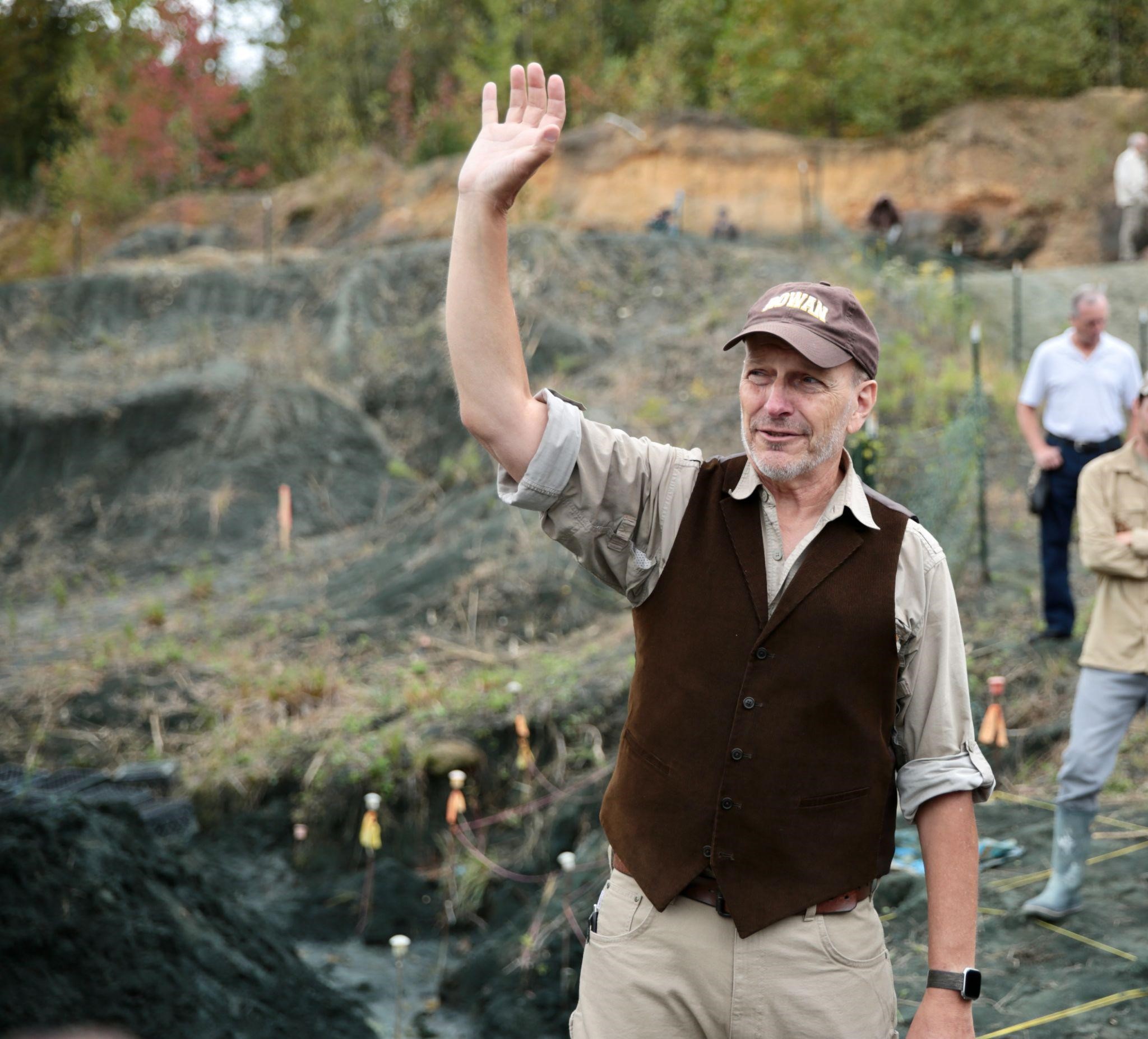 Kenneth Lacovara, Ph.D.
Founding Dean and Professor
School of Earth and Environment
What a whirlwind this semester has been!  With a return to in-person classes and a full schedule, things are starting to feel a bit more normal for the School of Earth and Environment.  Our crowning achievement of 2021 is our new building, Discovery Hall, and the new home of the Geography, Planning, & Sustainability, Geology, and Environmental Science Departments.  Containing science classrooms and laboratories, multi-use spaces, and a natural art exhibit that doubles as an outdoor classroom plus geology lesson, it's everything we could have hoped for the School of Earth & Environment.  With a new building comes the opportunity for growth, and the GPS Department is no exception.  We are currently searching for two new faculty members in Urban Environmental Planning and Environmental Studies to help make your educational experience even more robust.  This expansion reflects the school's commitment to seeking a solution to humanity's existential threats of climate change and the biodiversity crisis.
To increase efforts in our endeavor toward a more sustainable world, we are currently developing a new program within the School of Earth & Environment.  Sustainable Food Systems will be a new style of degree program that combines coursework with a year-long live-in food village for a unique hands-on experience.  Students in the program will come away with a B.A. in Sustainable Food Systems, and the skills to take on careers in sustainable agricultural industries.  A unique component of this degree program is its entry point - prior to joining the hands-on food village, students may earn a variety of Associates Degrees from Rowan College of South Jersey, earn 60 credits from Rowan Global, or utilize life experience as a gateway to the program.  By offering this new program as part of the School of Earth & Environment, no matter a person's chosen educational pathway, we are heading toward a more equitable, sustainable, and healthier future.
Many of you have had the opportunity to visit Edelman Fossil Park, but none of you will have seen it like this.  Coming in May of 2023, we will be welcoming Rowan University's Jean & Ric Edelman's Fossil Park Museum.  Construction crews broke ground on October 9, 2021, and are already underway laying the foundation.  This museum will feature a net-zero carbon footprint, generating most of its green energy on-site from geothermal, water-source heating and cooling systems, and a PV solar field.  No fossil fuels will be used to run the building, but plenty of fossils will be inside the building!  The museum's focus will be on the 5th mass extinction along our geographic region, along with how that relates to life today.  Classroom space will be on-site, and Rowan students will have free admission.
Students trained in Geography, Planning, & Sustainability will play an essential role in building a greener tomorrow in the fields that help society better understand challenges ahead with careers that enable humans to integrate physical and human factors to ensure a greener, healthier, more sustainable tomorrow for everyone.