Chair's Message
Chair's Message
Chair's Message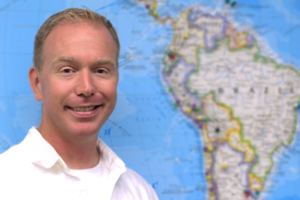 Welcome to the Department of Geography, Planning, and Sustainability! We are a dynamic, innovative, and student-centered faculty and staff that offers a breadth of curricula and services to prepare students for meaningful careers, a lifetime of learning, and to serve our communities and each other whether in the public or private sector. Through our 4 degree programs in geography, environmental and sustainability studies, community and environmental planning, and geographic information systems, along with 8 minors that are easily added to nearly any major, we provide both flexible pathways to completion as well as focused expertise. Whether you are a student who gravitates towards literary styles of learning and love curling up to a good adventure story or one who enjoys the exactness of mathematical equations (and their solutions), we have a place for you here and a career to match it when you graduate. Our programs draw from the richness of the geographic tradition, which is grounded in learning and writing about the complexity of the world, its many systems, and its people, while simultaneously moving into specializations that the modern workplace requires. In GPS, and more broadly in the School of Earth and Environment, our students are offered the very best of American higher education: the combination of the liberal arts and sciences and a clear bridge to well-paying jobs that are in demand around the country and right here in New Jersey.
I invite you to take a moment to explore our Web site and all that GPS can offer you. Better yet, please set up an appointment with one of our faculty or drop by our office located in Robinson Hall, Room 315.
We are here to help you. We want you to succeed. We welcome you to GPS!
Kevin Keenan, Ph.D., AICP
Chairperson
KeenanKP@rowan.edu
(856) 256-4231