Upcoming Events
Upcoming Events
School of Earth & Environment Events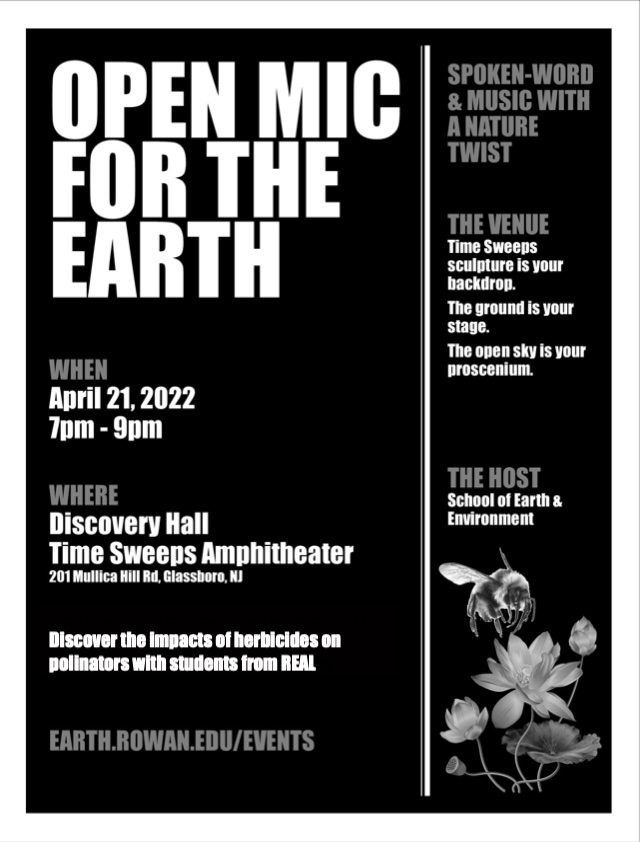 Open Mic for the Earth
Celebrate Earth Day!  Join us for an Open Mic for the Earth.  Sing songs, perform spoken-word pieces, and dance - all with a nature theme.  Now with Karaoke!
April 21, 7pm-9pm

Time Sweeps Amphitheater at Discovery Hall
Save the Bees!  Get a free milkweed seedling.
Discover more about how herbicides are affecting polinators and why bees are so important in the first place - hosted by the students of REAL (Rowan Environmental Action League).