Upcoming Events
Upcoming Events
School of Earth & Environment Events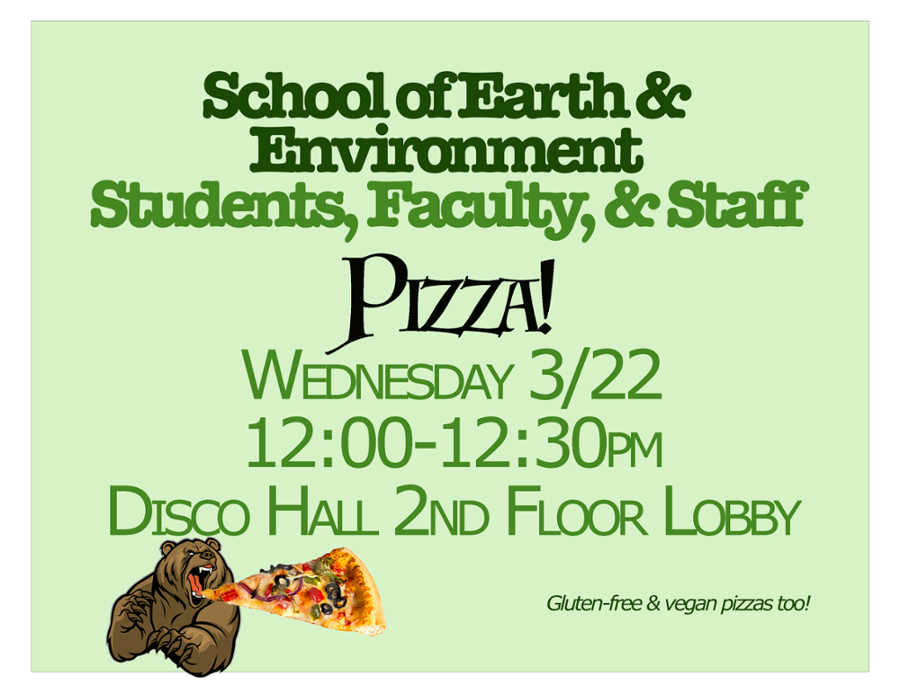 SEE Pizza Party
Calling all School of Earth & Environment students, faculty, & staff.  Let's have a send off for our last pizza party of the semester!  We'll even throw in some brand new SEE merch!  We have vegan & gluten free pizzas available too. 
March 22, 12:00-12:30pm 

Discovery Hall 2nd Floor Lobby
This is a recurring event.  Additional dates:  9/21, 10/26, 11/30, 1/25, 2/22, 3/22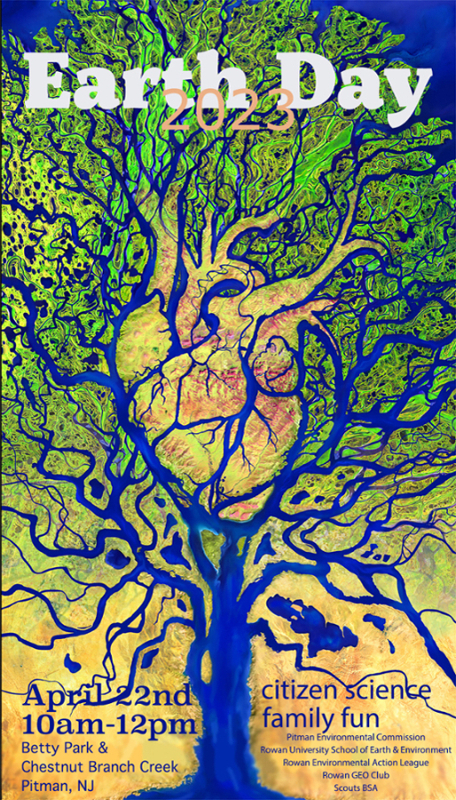 Earth Day with Rowan's Earth & Environment
Become a Citizen Scientist on Earth Day 2023.  Head to Chestnut Branch Creek in Pitman, NJ where folks from Rowan University's School of Earth & Environment, students from REAL (Rowan Environmental Action League), local Scouts BSA, and members of Pitman's Environmental Commission will be on hand to aid in water quality testing and other fun activities.  Everyone is welcome to discover the health of this impacted waterway that flows from Alcyon Lake using hands-on Biological, Chemical, and Physical testing parameters.  Plus we'll have hands-on activities for the whole family.  This event is suitable for all ages. 
April 22, 10am-12pm  

HollyDell section of Chestnut Branch Creek, Downstream of Alcyon Lake - Pitman, NJ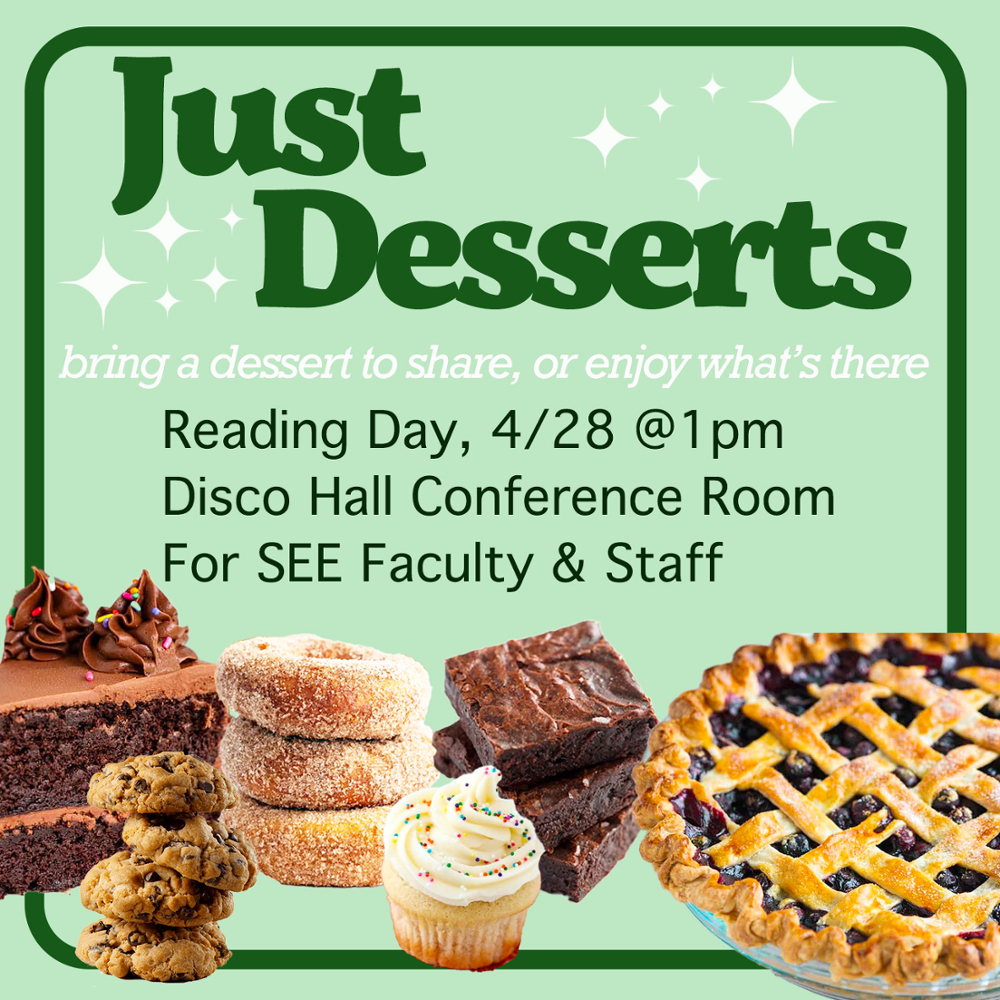 Reading Day Desserts
Faculty in the School of Earth & Environment are invited to enjoy baked goods and beverages on Reading Day.  Bring something to share, or just show up! 
April 28, 1:00pm 

Discovery Hall 2nd Floor Lobby