Commencement
Commencement
Commencement 2023 Details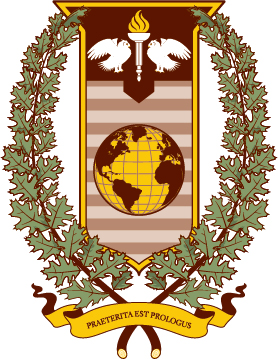 Who's Ready to Graduate?
Commencement registration and ticket reservations are now LIVE!
Sign in to Marching Order to register and get your guest tickets to Commencement:
Important Dates:
The School of Earth & Environment Dean's Award Reception
Invitation Only

Event, April 27th 4:30pm-6:30pm, Discovery Hall 1st Floor Lobby

Award ceremony to honor the acomplishments of top seniors in each of the school's departments
University Commencement Ceremony
Saturday, May 6th 10:00am, Richard Wackar Stadium
This event features President Houshmand's address, the ceremonial conferral of degrees, messages from Commencement speakers, and exciting suprises.  Following the ceremony, all graduates and guests are invited to a celebration with complimentary light bites, celebratory music, photo opportunities, and a beer and wine garden.  All graduates, across all colleges, schools, and degree levels are invited to participate.  The event is ticketed and each graduate will receive 6 guest tickets.
School of Earth & Environment & Rohrer College of Business Commencement Ceremony
Wednesday, May 10th 12:00pm-1:30pm, University Green in front of Bunce Hall
At this event, each graduate will cross the stage, have their name read aloud, as well as appear on the screens in the tent and on the live stream.  This is a ticketed event and graduates will receive 4 guest tickets each, with the potential of additional tickets after the registration period closes on April 14.
This year's School of Earth & Environment's Speaker will be:
Aarushi Gupta 
BA Environmental and Sustainability Studies | Planning Minor | GIS Cugs
President REAL | Secretary GEO Club | RUSPO Member
 Additional Information:
Rain Dates
University Commencement Ceremony rain dates are Sunday May 7th at 2pm, and Monday May 8th at 9am
All college commencement ceremonies will move indoors to the Esbjornson Gym during their regularly scheduled date and time in the event of inclement weather
Helpful Links
Congratulations to the 2023 School of Earth & Environment Student Award Recipients
Student
Award
Degree(s)
Aarushi Gupta
Dean's Outstanding Senior Award

 

BA Environmental and Sustainability Studies

Planning Minor

GIS CUGS

Lauren Morrison
Dean's Outstanding Senior Award

BS Geology

GIS Minor

 

Mackenzie Weaver
Dean's Outstanding Senior Award

BS Environmental Science

Clmate Science Minor

Honors College

Emily Jade Arasim
Environmental & Sustainability Studies Medallion

BA Environmental and Sustainability Studies

 

Julia Moseley
Richard Scott GIS Medallion

BS Community & Environmental Planning - Accelerated

BS Geographic Information Science

Jenna Grace
Professor Marvin Creamer Geography Medallion

BA Geography

BA Environmental & Sustainability Studies

BS Community & Environmental Planning