About RSWL
About RSWL
About RSWL
The RSWL was founded in the summer of 2014 alongside the first collaborative projects undertaken by lab participants, examining the problems of food waste, seasonal variation in waste production and management at the New Jersey shore, and the spatio-temporal variation in recycling rates among NJ counties. We have expanded since then to additional projects and seen many excellent student affiliates come and go!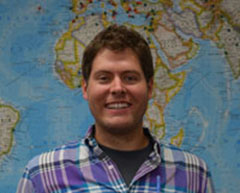 Dr. Jordan P. Howell
Dr. Howell founded and directs the RSWL. His research focuses on human-environment relationships and attempts to address ecological problems through the policy and governance process. Previously Jordan researched solid waste management systems in Hawaii, in order to understand how decisions were reached about implementing particular infrastructures. Now, his work focuses on New Jersey but also systems of waste management in Denmark and other Nordic countries.  
You can read more about Jordan at his website.

Current Students
Contact Jordan about new opportunities!

Past Students
Jillian Baumann
Anthony Deon
Katie Elliott
Matt Feldman
Ryan Hamblin
Brooke Iacone
Ryan Kunzler
Bridget Neary
Christina Parrilla
Jared Powell
Dan Primavera
Giavanni Rizzo
Pedro Rodriguez
Katie Schmidt
Tyler Stewart
Rachel Tevlin